Making Sleep a Priority for Mental Well-Being
January 13, 2023
Healthy living for mental well-being, Patients and Families, Sleep Disorders
If you're looking to make a fresh start with new goals for the new year, don't forget about sleep. While getting enough sleep did not make the top 9 list for American's mental health-related New Year's resolutions in a recent APA poll, it may be one of the best things you can do for your mental health and your overall health.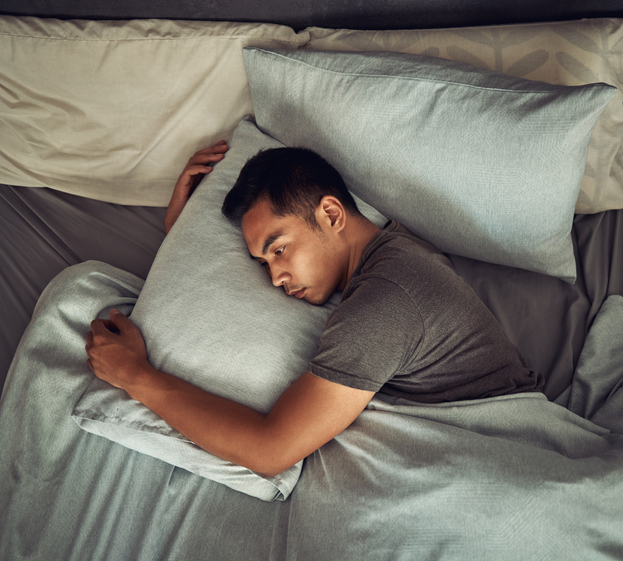 Many Americans don't get enough sleep or have trouble sleeping. Sleep helps your brain function properly and not getting enough sleep or poor-quality sleep has many potential consequences. In addition to fatigue, decreased energy, and irritability, it can also contribute to problems with focusing and making decisions. Lack of sleep is linked to health concerns, such as heart disease and diabetes, and to worsening mental health conditions such as depression and anxiety.
New research breaks down some of the numbers and identifies some changes in daily habits that could help us get better sleep. Nearly 30% of adults have trouble falling or staying asleep, according to a study reported recently in JAMA Network Open.
The study, involving more than 9,000 adults, also found that
Three in ten adults had trouble sleeping.
More than one in four had daytime sleepiness.
More than 30% had 1 hour or more of sleep debt a week (getting 1 hour less of sleep than their bodies need).
Almost 10% had 2 hours or more of sleep debt a week.
Nearly half experienced 1 hour or more of social jet lag, which describes when a person's biological time, which is determined by the person's internal body clock, is different than social times, which are required for school or work.
How much sleep we need changes depending on age and varies from person to person. According to the National Sleep Foundation, most adults need about seven to nine hours of restful sleep each night.
The National Sleep Foundation's 2022 poll looked at how Americans are doing on a number of daytime behaviors that can affect sleep, including exercise, exposure to bright light, late-night screen time and mealtimes. They found that
More than a third of Americans fall short of CDC's recommendations for moderate or vigorous activity.
More than half of Americans engage in screen time within an hour before bed.
Four in 10 Americans eat meals at inconsistent times, making it more difficult for their bodies to regulate the sleep/wake process.
Nearly half of Americans say they aren't exposed to the recommended levels of bright light in the morning and afternoon.
The Foundation notes that making small adjustments to our daily routines can help prioritize sleep for overall health.
Learn more about sleep disorders.
References
Di H, Guo Y, Daghlas I, et al. Evaluation of Sleep Habits and Disturbances Among US Adults, 2017-2020. JAMA Netw Open. 2022;5(11):e2240788.
Centers for Disease Control and Prevention. Insufficient Sleep is a Public Health Problem. Accessed July 2017. • National Sleep Foundation. Sleep Health Index. 2014.
National Sleep Foundation's 2022 Sleep In America® Poll
Psychiatric News Alert, Sleep Debt, Daytime Sleepiness Common Among American Adults, Nov 9. 2022