Problem Gambling and Online Access
March 27, 2019
Addiction, Patients and Families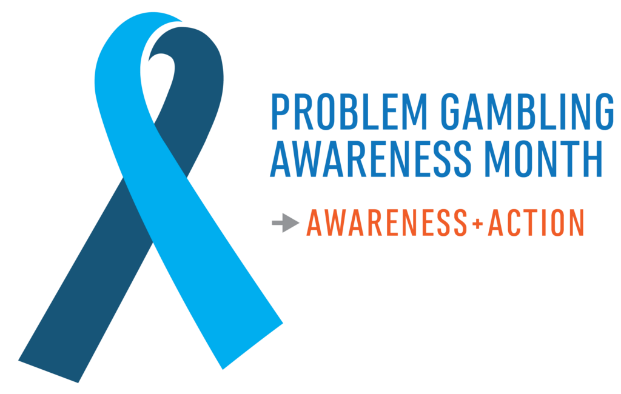 March is Problem Gambling Awareness Month, and most Americans support increased public awareness and investment in treatment, according to a new survey commissioned by the National Council on Problem Gambling (NCPG).
Several states are considering legalized sports betting, and nearly two in three adults said it is important to require operators to implement responsible gambling measures* if their state legalizes sports betting.
Many people gamble on occasion without problems. In fact, three quarters of Americans gamble occasionally. However, there are a "small but significant number that are indulging in risky practices," according to NCPG.
Common types of gambling and the percentage of adults participating
Buying any lottery game 66%
Slots or other machines 32%
Bingo 20%
Traditional sports betting 20%
Fantasy sports 17%
Wagering online or via app 15%
Among survey respondents who bet on sports, 63 percent do so online; 57 percent bet at a casino or other physical facility; and nearly half (48 percent) use a bookie/bookmaker. Almost all sports betters bet against family or friends (92 percent).
Three in four adults said that addiction to gambling is a lot like addiction to drugs or alcohol. Among survey participants, 75 percent or more said each of the following were likely causes of gambling problems:
having an addictive personalit
not having enough willpower
being around people who gamble a lot
having a parent or family member that gambles or winning a lot of money
Only 38 percent said they would not know where to get help if someone close to them had a gambling problem. Most adults (63 percent) think the gambling industry should do more to help people with gambling addition; 43 percent think the government should do more.
While online gambling is making gambling more accessible, internet-based interventions are also increasing access to help for people with gambling problems. A recent review of research about gambling disorder treatment concluded that "internet-based interventions are a promising direction for treatment and prevention of problem gambling, particularly in reducing barriers to accessing professional help."
A variety of online interventions are being used, including one-on-one counseling (video, voice-only, live chat and email contact), peer support, self-help tools and educational tools. The internet is also being used to host group discussions facilitated by mental health professionals. These online group discussions are often used in conjunction with cognitive behavior therapy CBT and take place in online chat spaces or on moderated discussion boards.
Some online efforts are focused on prevention, such as the use of pop-up messages, online responsible gambling tools and problem gambling education materials.
Internet-based treatment offers advantages over traditional treatment, such as greater anonymity which can help reduce the stigma. It can also help overcome practical barriers such as time conflicts and travel costs and provides an opportunity for greater choice of providers which can help to overcome cultural and language barriers.
If you are concerned about yourself or a loved one, you can contact the NCPG's 24 Hour National Problem Gambling Helpline: Text or Call 1-800-522-4700 or Chat via ncpgambling.org/chat.