Decriminalizing Mental Illness and Promoting Mental Health Equity 
November 14, 2022
Diverse populations, Serious mental illness, Teens and young adults, Trauma
A poll commissioned by the American Psychiatric Association (APA) found that only one in five Americans believe that those in jails and prisons are getting the mental health care they need while 75% believe mental health support should be provided for incarcerated people.
Jails and prisons are not meeting the mental health needs of incarcerated individuals.1 In fact, incarceration can worsen mental health. This highlights the need to prevent individuals with severe mental illness from being incarcerated and to connect formerly incarcerated individuals to mental health care.
The APA believes that community-based services and supports for individuals with serious mental illness should be sufficiently available to prevent many of these individuals from entering the criminal justice system and that alternatives to jail (jail diversion services) should be available for all individuals with mental illness who have become involved with the criminal justice system and are eligible for pretrial release. (2020 APA Position Statement (.pdf))
Behavioral Health Impacts of Incarceration
According to the Prison Policy Initiative, over 40% of people in jails and prisons have been diagnosed with a mental health disorder and one in four people in jails are experiencing psychological distress.2 Experiencing incarceration is associated with subsequent depression and bipolar disorder.2 Additionally, placing individuals in solitary confinement, particularly if they have severe mental illness, can be very detrimental psychologically.3
In addition to long-term mental health impacts, acute impacts are also notable. A person in jail is three times more likely to die from suicide than a person in the general population, according to the Prison Policy Initiative.4 Furthermore, the risk of drug overdose immediately following release from incarceration is exceptionally high.5
Double Burden of Mental Health and Incarceration for Black, Latino, and Indigenous Populations
The criminal legal system not only disproportionately impacts individuals with mental illness – it systematically and unjustly overrepresents individuals from Black, Latino, and Indigenous populations – groups that already experience disparities in access to mental health care.6, 7 Racial inequities in the criminal legal system are well documented. For example, Black people make up only 13% of the U.S. population but 38% of people in prisons and jails8 and Black Americans with mental health disorders are more likely to be arrested than white Americans with mental health disorders.9
"Given the negative mental health impacts of incarceration, efforts to promote mental health equity and racial equity should focus on both preventing individuals with severe mental illness from being incarcerated and on supporting individuals who are coming out of this system" noted Regina James, M.D., APA deputy medical director and chief of the Division of Diversity and Health Equity.
Here are three initiatives you should know about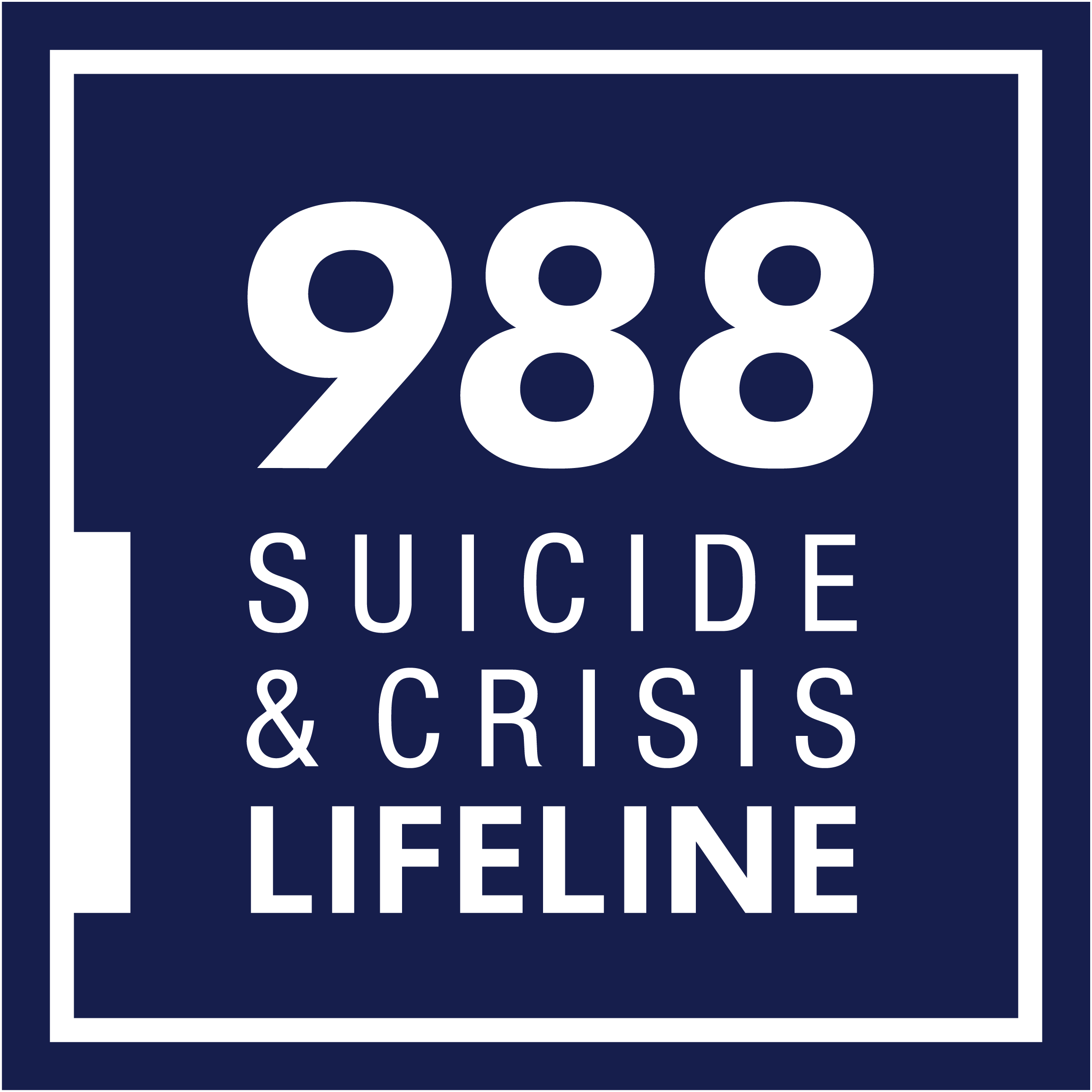 1. The 988 Suicide & Crisis Lifeline
The new 988 Suicide & Crisis Lifeline is an important initiative to reduce the arrests of individuals with severe mental illness and to reduce interactions with law enforcement in communities of color. The 988 line provides nationwide 24/7 access to crisis counselors that can help individuals experiencing mental health-related distress.
In the recent APA poll, 53% of respondents thought that the new 988 mental health crisis number will be effective in helping to keep people in crisis out of jail, with Black (64%) adults being more optimistic.
2. Certified Community Behavioral Health Clinics
Certified Community Behavioral Health Clinics (CCBHCs) provide comprehensive mental health and substance use services regardless of the individual's ability to pay. CCBHCs work with local criminal legal systems to help prevent incarceration and recidivism. An estimated 70% of CCBHCs work with local jails to provide pre-release screening and referrals to ensure individuals will have access to mental health care when they reenter the community, according to the National Council for Mental Wellbeing.10
"Being a CCBHC has allowed us to be more involved in the community because we have to work with law enforcement and we have to do community outreach," said Michelle Reid, M.D., chief medical officer at CNS Healthcare, in a recent interview with APA. There are currently over 500 CCBHCs across 46 states, Puerto Rico, Washington D.C., and Guam. Check out the CCBHC locator to find one near you.
3. Stepping Up Initiative
Taking place across 558 counties in the U.S., the Stepping Up Initiative is a partnership between The Council of State Governments Justice Center, the National Association of Counties, and the American Psychiatric Association Foundation. It provides counties with "resources and tools to effect comprehensive, cross-systems change that can address the prevalence of mental illness and co-occurring substance use disorders in local justice systems." Learn more about successes at the county level to reduce the population of people with serious mental illness in jail and see if your county has joined.
The 988 Suicide & Crisis Lifeline, Certified Community Behavioral Health Clinics, and The Stepping Up Initiative are diverse and overlapping approaches that can help to connect individuals with severe mental illness to treatment and resources and divert people away from the criminal legal system. It will be important to assess how they are doing and their impacts on racial/ethnic inequities in health care and justice involvement.
By
Veronica Handunge, M.P.H.
Division of Diversity and Health Equity
American Psychiatric Association