How Do Companion Animals and Therapy Animals Support Mental Well-being?
March 08, 2023
Healthy living for mental well-being, Patients and Families, Treatment
Companion animals are increasingly being used to support mental wellbeing and to augment mental health treatment. A new book from APA Publishing, The Role of Companion Animals in the Treatment of Mental Disorders, reviews recent research and highlights the variety of ways mental health professionals are working with companion animals to support treatment and promote mental health.
For example, companion animals are being used to help treat people with attention deficit/hyperactivity disorder (ADHD) and autism as well as depression, stress, anxiety, and PTSD. They are also being used in crisis interventions and in assisting people with dementia and people in hospice. In addition to assisting in treatment, animals are being incorporated to help prevent illness and to strengthen resilience factors during times of risk.(1)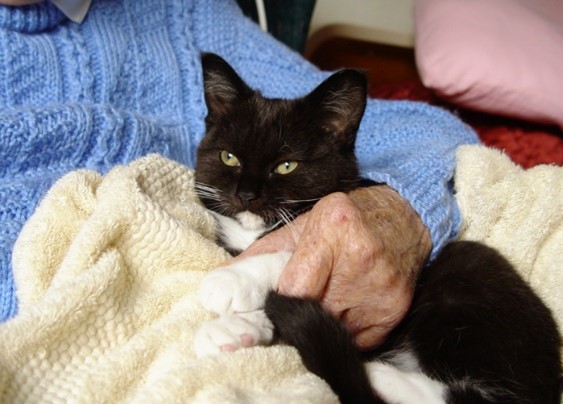 Specifically within the psychotherapy environment, companion animals can help to build rapport and connection between the therapist and patient, enhance patient's social skills and self-confidence, and encourage sharing of feelings. Some of the specific techniques that may be used to incorporate animals in psychotherapy include.(2)
Therapist and patient engage with therapy animal outside of a traditional therapeutic environment (i.e., taking therapy animal for a walk).
Therapist comments or reflects on spontaneous patient-animal interactions.
Therapist reflects on patient–therapy animal relationship, such as "If this dog were your best friend, what would he know about you that no one else would know?"
Therapist creates specific structured activities for a patient with a therapy animal.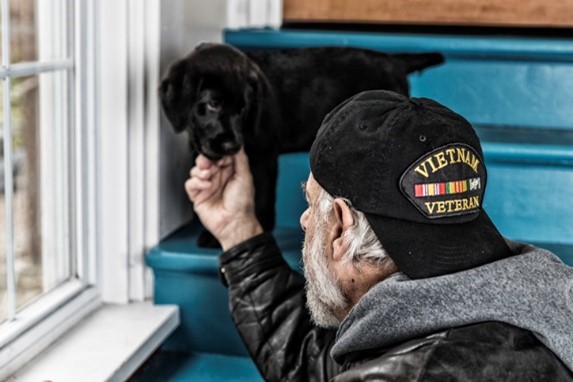 While the book highlights the benefits of animals, the authors also note that situations vary and the specifics are important. They offer an example to show their point: a high-energy, excitable dog and sensitve, reactive young boy with autism were brought together with the best of intentions. However, given the circumstances, sensitivities and temperments, their interactions were not helpful for the boy and not a good environment for the dog. The authors also emphasize the need to "have a clear understanding of the needs of our animal partners… to respect them as valuable to the process."(1)
Therapy Dogs in Educational Settings
Therapy dogs are also being used more often in schools, especially in the past couple of years. Therapy dogs serve in a wide range of roles in schools, including proving a welcoming and calming influence and sense of safety for students who are stressed, anxious or fearful.(3) Schools are integrating animals to support academic work and to help students express themselves. They are used for interventions for students with disabilities and in programs to encourage classroom engagement. (Read more on therapy dogs in schools.)
The past few years have also seen an increase in companion and therapy animals on college campuses. The Higher Education Mental Health Alliance (HEMHA)* recently published a guide for college administrators to help understand the potential roles and manage the logistics of supportive animals on campuses. The Animals on Campus Guide supports the many benefits of animal companionship — noting that "even brief positive interactions between dogs and humans can increase oxytocin, endorphins, and dopamine in both the human and the dog"(4) — while helping campus administrators navigate all the possibilities, challenges, varied interests, regulations, etc. For example, the guide explains the array of often-misunderstood terms, including companion animal, assistance animal, service animal, psychiatric service dog, emotional support animal, therapy animal, facility animal, animal-assisted intervention, animal-assisted therapy, animal-assisted counseling, and more.
The experts are not suggesting that companion and therapy animals may replace usual mental health treatment approaches, but that animals can participate in ways that can help reduce symptoms, reduce stress, build resilience, enhance psychotherapy, and improve wellbeing.
More Information
AKC Recognized Therapy Dog Organizations from The American Kennel Club
APA Podcast "Psychiatry Unbound" - Listen to a discussion about companion animals with Nancy R. Gee, Ph.D., co-editor of The Role of Companion Animals in the Treatment of Mental Disorders. Gee is professor of psychiatry, Bill Balaban Chair in Human Animal Interaction, and the Director of the Center for Human Animal Interaction at Virginia Commonwealth University (VCU) in Richmond, Virginia.
Animals on Campus Guide from the Higher Education Mental Health Alliance (HEMHA)
* APA is a member of HEMHA, represented by Meera Menon, M.D. assistant professor at The Ohio State University, Department of Psychiatry and Behavioral Health and chair of the APA College Mental Health Caucus.
References
Gee, N.R., Townsend, L. Findling, R.L., editors. 2023. The Role of Companion Animals in the Treatment of Mental Disorders. 2023.
Chandlesr, C.K. 2023. Animal-Assisted Therapy in Psychotherapy, chapter in The Role of Companion Animals in the Treatment of Mental Disorders. APA Publishing.
Blad, E. 2023. Gone to the Dogs? Schools Use Therapy Animals to Boost Mental Health, Academics. EdWeek, January 23, 2023.
HEMHA (Higher Education Mental Health Alliance). 2023. Animals on Campus Guide.