November 15, 2022
Diversity News and Updates
On behalf of the American Psychiatric Association, we are excited to engage with you, our members! In our quarterly update, we will seek to highlight your expertise and professional accomplishments and welcome you to our activities and learning opportunities. We hope to strengthen communication and enhance your work in serving the needs of evolving, diverse and underserved patient populations. We look forward to continuing to develop avenues to think creatively and critically to #AchieveMentalHealthEquity.
Welcome!
Regina James, M.D.,
Chief, Division of Diversity & Health Equity,
Deputy Medical Director,
American Psychiatric Association
APA unveiled its Diversity, Equity and Inclusion Strategic Plan (.pdf) which outlines five priority areas reflecting APA's commitment to build upon past successes while advancing new and innovative efforts to achieve diversity and mental health equity. Given the broad range of APA's mission, this strategic plan is a dynamic document, with the aim of adjusting priorities to accommodate new and emerging needs of both APA and the diverse patient populations served by the organization's psychiatrists.
"This is a plan that will strategically advance APA's work in ending disparities in mental health care. Dr. James and her division have my support and that of APA's membership in this work, as it is critical not just to the future of APA but also that of our country."

Saul Levin, M.D., M.P.A., CEO of The American Psychiatric Association
Ambassadors are advocates for APA diversity and mental health equity programs, initiatives and policies and increase visibility both internally and externally and provide input and feedback to APA.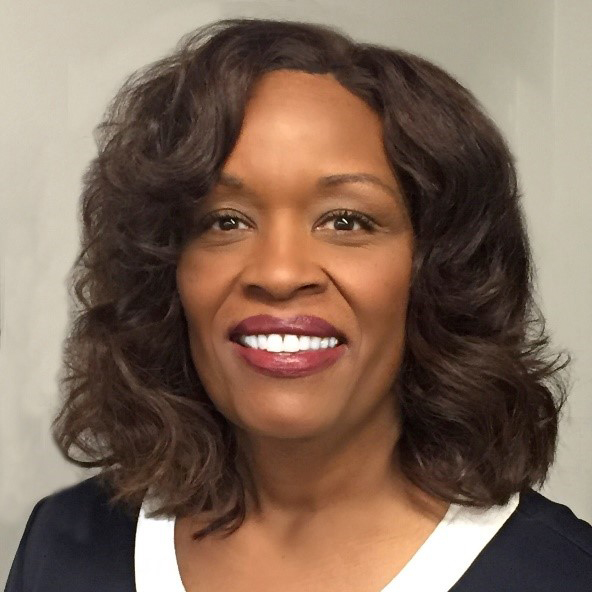 Each quarter we highlight an individual in the field of psychiatry who is a champion for mental health equity—whether through their work in direct care, research, advocacy, or in the community. Our champions will share tangible ways to incorporate a health equity strategy into your practice and take action to increase access to quality of care.
For protégé Dr. Ulziibat Shirendeb Person, a graduate of the psychiatry residency program at Nassau University Medical Center (NUMC), New York, the APA/APAF SAMHSA Minority Fellowship provided her the opportunity to expand her work into new environments.
The American Psychiatric Association (APA) today announced the launch of LaSaludMental.org, a website dedicated to hosting Spanish-language information and resources on mental health and substance use disorders that are culturally competent and evidence-based.
July featured a flurry of activity in celebration of the work of Bebe Moore Campbell, author and advocate for the mental health needs of underserved populations.
On December, 2022, APA kicks off the latest season of the Looking Beyond Series. Host Dr. Regina. James will explore emerging issues in mental health equity, examining strategies and opportunities to improve the mental health of historically marginalized communities with dynamic subject matter experts.
Upcoming topics include:
Dec. 13, 2022 - Climate Change-Driven Mental Health Inequities
Jan. 19, 2023 - The Collaborative Care Model to Optimize Patient Outcomes in Mental Health Care
Feb. 19, 2023 - Clinician Bias and Disparities in the Mental Health Treatment Continuum
Mar. 1, 2023 - LGBTQ+ Mental Health: Challenges, Advocacy, and Clinical Considerations for Transgender and Gender Non-Conforming Persons
Register for these upcoming lectures, and look back to some of our previous topics at psychiatry.org/lookingbeyond.
APA has partnered with Morehouse School of Medicine African American Behavioral Health - Center of Excellence to develop the Striving for Excellence educational series. Each learning activity will focus on a different subject that will bring awareness to disparities in African American/Black mental health care. The information provided in the series will help to increase behavioral health systems' capacity to provide outreach, engage, retain and effectively care for African American/Black care seekers. Each webinar is free and credit is available for physicians.
APA sat down with Director Olivia I. Okereke, M.D., M.S. to learn more about the MGH Psychiatry Center for Racial Equity and Justice in the Department of Psychiatry at Massachusetts General Hospital.
APA Hispanic Caucus members—who also assisted with the development of LaSaludMental.org— Dr. Bernardo Ng and Dr. Ruby Castilla-Puentes were joined by Crisis Text Line COO César Bocanegra and APA Senior Manager Fátima Reynolds to share mental health information and resources live on the Mexican Consulate in Arizona's Facebook.
Other Resources
Check out these courses the American Psychiatric Association has developed on racism, psychiatry, and mental health:
What resources on anti-racism in psychiatry would you like to highlight for APA members? Reach out to us at [email protected].