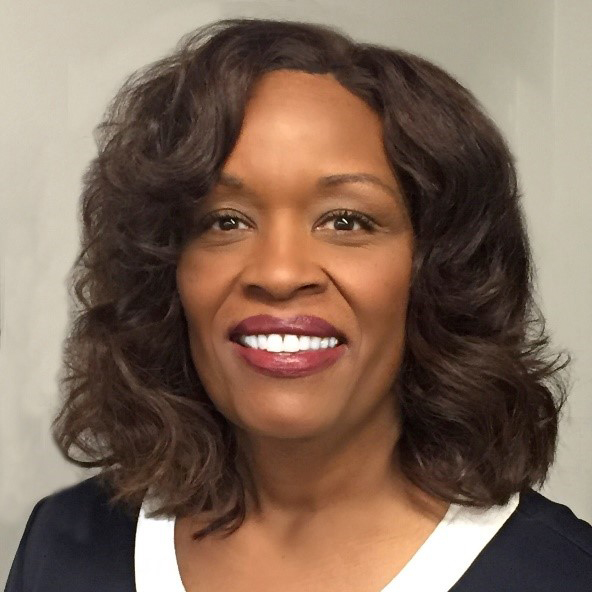 Candidate for 2024 President-Elect
Biography
Dr. Michele Reid is a community psychiatrist and Vice President (VP)/Chief Operating Officer (COO) at CNS Healthcare, a Certified Community Behavioral Health Clinic (CCBHC) operating in Wayne, Oakland, and Macomb Counties in Michigan. This year, Dr. Reid has been promoted to CNS Healthcare's VP/COO after serving 5 years as Chief Medical Officer and 5 years as Medical Director. Dr. Reid has been instrumental in the growth of CNS Healthcare including securing Substance Abuse and Mental Health Services Administration (SAMHSA) grants for Primary and Behavioral Health Care Integration, Zero Suicide and CCBHC as well as facilitating a merger with Northeast Integrated Health, another CCBHC, which doubled the size of CNS Healthcare's operations.
Dr. Reid has spent her entire career working in Community Mental Health settings and is passionate about expanding access to integrated health care services for underserved populations, children, adolescents, adults, and older adults with mental disorders. Dr. Reid is also a Clinical Assistant Professor at Wayne State University, Detroit, Michigan, in the Department of Psychiatry and Behavioral Neurosciences where she has taught the community mental health didactic rotation for many years.
Dr. Reid is a Distinguished Life Fellow of the American Psychiatric Association, is currently serving her second term as APA Trustee-At-Large and is a member of the APA Finance and Budget Committee. She has served in a number of leadership roles at the APA including the BOT Governance Work Group, member of the Presidential Task Force to Address Structural Racism Throughout Psychiatry, Michigan representative to the Assembly (Area 4), member of the Council on Minority Mental Health and Health Disparities, Chair of the Committee of Black Psychiatrists, Representative to the Board of Trustees and as an APA/NIMH Fellow.
Additionally, she has served in leadership roles in other professional organizations including Michigan Psychiatric Society as President and Councilor and the American College of Psychiatrists, where she is a fellow, and the Vice-Chair of the Committee on Diversity and Respectful Inclusion. She has previously chaired the Dean Award Committee and was a member of the Committee on Creativity and Education Awards. She currently serves as a member of the SAMHSA Center for Mental Health Services National Advisory Council (2022-2026).
Dr. Reid is active in the community and has served on numerous boards of nonprofits including Hospice of Michigan, Northeast Integrated Health, Detroit Central City, and the Alliance for Mental Health Services. She is a frequent presenter on various mental health topics in partnership with community organizations including the Merrill Palmer Institute, NAMI Michigan, school districts, faith-based organizations, fraternities and sororities and business associations to educate the public and local communities about mental disorders, recovery and reducing stigma.
Social Media
Education
B.A. in Biology, Fisk University (Nashville, TN)
Doctor of Medicine, Meharry Medical College (Nashville, TN)
Medical Resident, Grace Hospital (Detroit, MI)
Residency in General Adult Psychiatry, Wayne State University (Detroit, MI)
Chief Resident Wayne State University (Detroit, MI)
Awards and Honors
Michigan Chronicle Real Times Media Women of Excellence Honoree (2022)
NAMI Michigan Honors Award, Physician/Psychiatrist of the Year (2019)
American Psychiatric Association, Distinguished Life Fellow (2017), Distinguished Fellow (2015), Fellow (2008)
Community Network Services President's Award (2014)
Detroit City Council, Spirit of Detroit Award for Exceptional Achievement, Outstanding Leadership and Dedication (2011)
Community Living Services, Dedication and Recognition Award (2011), Hospice of Michigan, Certificate of Appreciation, Outstanding Service and Dedication (2011)
Neighborhood Services Organization, Champion Award (2011)
Detroit-Wayne County Community Mental Health Agency, Distinguished Recognition and Appreciation Award of Excellence (2011)
Wayne County Office of the Executive, Meritorious Achievement Award of Excellence (2010)
Women's Health Symposium, Recognition of Service Award (2010)
American Psychiatric Association, Distinguished Fellow Award (2008)
Northeast Guidance Center, Recognition and Dedication Award (2008)
Wayne County Employee Awards Committee, Division of Organizational Effectiveness, Employee Achievement Award (2008)
Detroit Recovery Project and the Bureau of Substance Abuse, Prevention Treatment and Recovery 2008 Leadership Award (2008)
NAMI, Exemplary Psychiatrist Award (2008)
Wayne County Executive, Certificate of Appreciation, Managing for Results- Strategic Business Planning Process (2007)
Depression and Bipolar Support Alliance, Recognition Award for Contributions (2007)
New Center Community Mental Health Services, Distinguished Service Award (2006), Development Centers, Distinguished Service Award (2006)
Michigan Mental Health Commission, Appointed by Governor Jennifer Granholm, Exemplary Psychiatrist Award (2003)
The Michigan Psychiatric Society, A District Branch of the American Psychiatric Association, Recognition of Public Spirit and Community-Minded, Contributions to the Profession and Public Image of Psychiatry during her Term as President of MPS (2002 and 2003)
Manic-Depressive and Depressive Association of Metropolitan Detroit, Recognition for Contributions (2002)
NAMI Michigan, Outstanding Professional Award, Sensitivity and Responsiveness (1998)
Mental Illness Research Association, Bishop Harrington Award (1998)
Northeast Guidance Center, State Senator Joe Young, Sr. Leadership Award (1998)
Mercy Hospital-Detroit's Adult Foster Care Center, Recognition Award for Outstanding Leadership and Dedication (1996), Community Case Management Services, Recognition Award for Outstanding Contribution (1992)
NAMI, Distinguished Service Award (1992)
Michigan Psychiatric Society, Outstanding Service Award (1992)
Detroit Medical Society-Dunbar Medical Project, Outstanding Contributions and Commitment (1991)
Fairweather Lodge Health Education Day, Recognition Award for Contributing Support (1991)
American Nurses Association, Kellogg Fellowship for Minority Women in Mental Health (1986), National Medical Association Psychiatry and Neurology Section
E.Y. Williams Clinical Scholars of Distinction Award (1981)
Detroit Psychiatric Institute, Chief Resident (1983-1984)
American Psychiatric Association, National Institute of Mental Health Fellowship (1982-1984)
Meharry Medical College, Pre-Alumni Council Service Award (1981)
Rafael Hernandez Award for an Accomplished, Senior Medical Student in Psychiatry (1981)